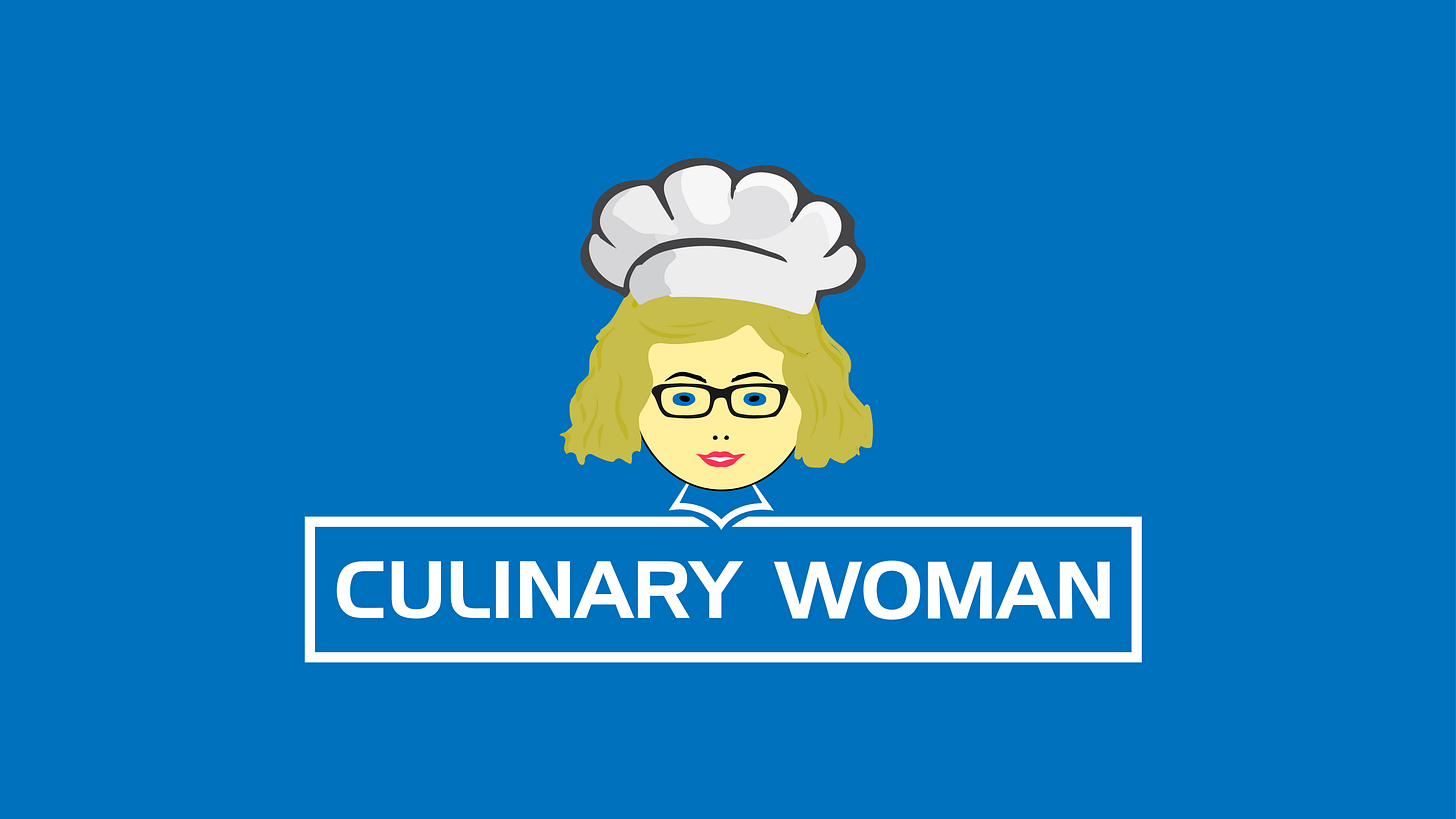 I'm a rarity in food journalism: a writer who understands the economics of the food world.
I'm always surprised that there aren't more of us. The food business — restaurants, food companies, growers, and everyone involved in that — is an enormous industry.
Every single day, chefs, restaurant owners, and their staff are involved in dozens of economic decisions. So are the people they serve, who want to get a worthwhile return on the money that they spend.
I'm fascinated by the intersection of food and business, and that's where the CulinaryWoman Newsletter comes in. I'd love it if you'd sign up.
Inside the newsletter
I promise to bring you original stories about the food world that you won't find anywhere else.
You'll read about interesting people. Understand food trends. See how flavors are invading menus. Learn the ways that ideas are making their way around the world, and into the United States.
I want you to understand why your favorite restaurant had to change after COVID-19 took hold, and what the world will look like going forward.
Each issue will bring you something fresh.
My pledge to you
My goal with every issue is for you to say, "I didn't know that." I'd like you to make notes of places to eat and things to try.
In return, I'd eventually like you to sign up for a paid subscription. Now, you can get issues for free, and you may wish to do that until you're sure you'll like it.
CulinaryWoman gets its funding from you, and by subscribing, you'll be supporting my independent journalism.
This is crucial, because the hospitality world is rife with people accepting all kinds of freebies in return for stories and social media posts.
My ethics are old school.
I never take free trips when it's connected to a story. I try to avoid accepting free meals and if someone comps me, because that happens in the restaurant world, I add a tip that reflects what the bill otherwise would have been.
My future plans
Down the road, I'm planning on launching a CulinaryWoman podcast, so you can hear the voices of people I'm writing about.
And, I'd love to pay some young journalists so they can get training in writing about food and business. We have to keep grooming the future generation.
CulinaryWoman will launch at the end of June, so please sign up to receive the first issue. And get in touch with any questions.
Thank you!